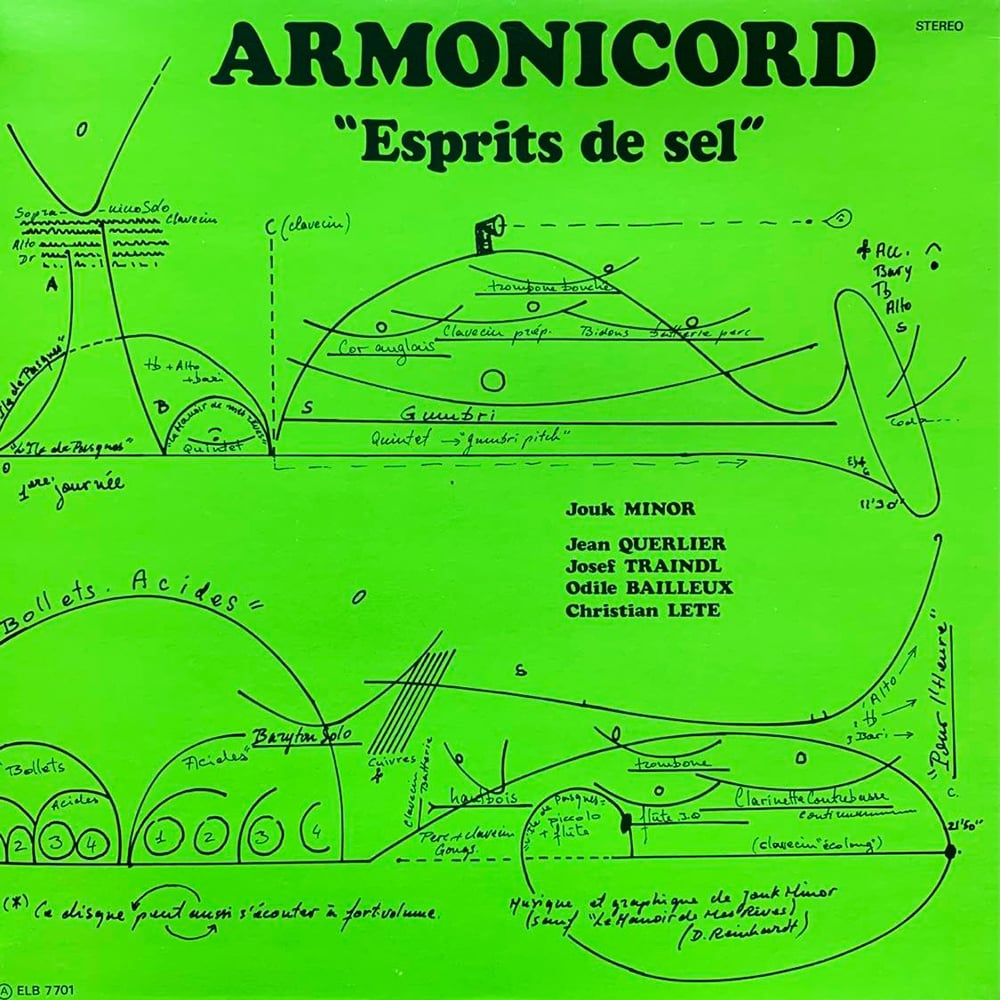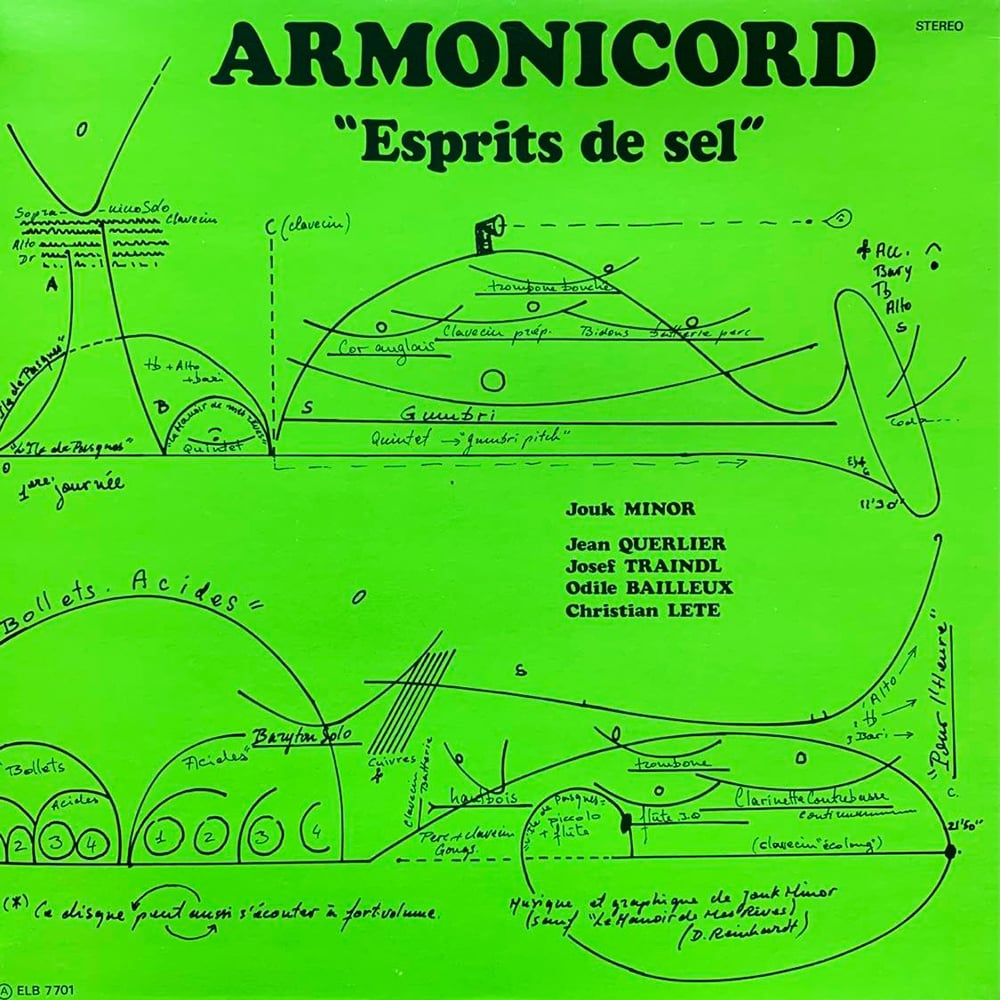 Armonicord – Esprits De Sel (L'Électrobande – ELB 7701 - 1977)
€70.00
Rare original French free-jazz private press album, never re-issued!
Born in Paris from Russian parents, Jouk Minor began playing flamenco guitar and later discovered US free jazz musicians such as Albert Ayler and Sunny Murray - thanks to his friend Jean Giraud (AKA Moebius) - and that was a blast for him. He immediately began to play saxophone.
In the effervescence of 1970s Paris, he met François Tusques, Bob Guérin, Bernard Vitet, Alan Silva… Tusques proposed him to join his band, with whom he made several concerts. After playing with lots of musicians and participating in few records, Jouk had the desire to create his own band: Armonicord. He gathered musicians such as Beb Guérin, Rashid Houari -Gong's first drummer-, Jean Querlier, Christian Lété, Joseph Traindl… and finally recruited Odile Bailleux, one of France's best organists. The idea was to offer a uncommon jazz quintet with a strong wind section, a drummer and an organist.
Record is NM / Sleeve is NM