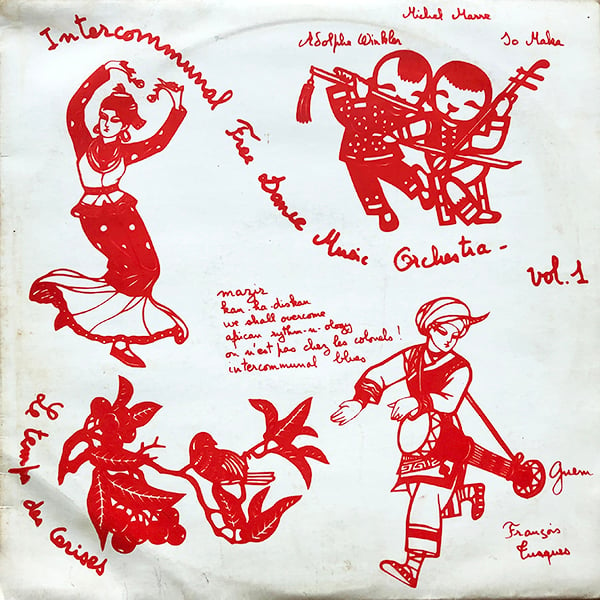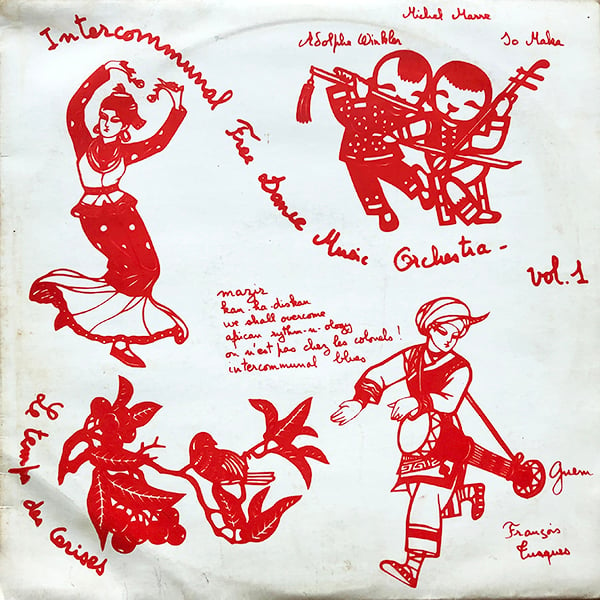 Intercommunal Free Dance Music Orchestra Vol. 1 - Concert A Prades Le Lez (Temps Des Cerises, 1974)
€300.00 / Sold Out
Super nice collector copy of the avant / free beautiful Intercommunal Free Dance Music Orchestra Vol. 1 : Concert A Prades Le Lez by François Tusques and his mates Jo Maka, Adolf Wrinkler, Michel Marre, Guem. Includes on the Side A, the 17:05 antimilitaristic "On est pas chez les Colonels", or the rural funky protest bluesy jazz Intercommunal Blues.
Record strong EX close to NM, mint labels, cover is strong EX with a very light ringwear.
This copy comes with a nice Poster of Intercommunal that we got through François Tusques in person. Extremely rare.